A blueprint for DAOs, brands, and their communities.
Today we're launching Café 11, FWB's most ambitious partnership to date. We've teamed up with Hennessy, the renowned 250-year-old spirits brand, to reimagine the free-thinking cafe society of 1920's Paris with a series of blockchain-enabled events at the most relevant cultural fairs around the world.
But what does a DAO stand to gain by partnering with a legacy cognac brand, and vice versa? Quite a lot, as it turns out.
As we bring this new co-owned membership property to life, we wanted to share our decentralized partnership strategy as an open-source blueprint for other DAOs. We hope this new kind of collaboration can inspire more crypto-curious brands to directly support cultural production, and reach a level of community engagement that has only become possible thanks to decentralized tooling.
Trad partnerships are an outdated model
Without going too deep on traditional partnerships, it's important to note their shortcomings.
Until now, most brand partnerships involve some combination of the following:
A brand hires an agency to produce an activation or other experience

A brand sponsors an existing culturally-relevant event

A brand pays a creator/creative entity to produce content
In each of these scenarios, the brand hopes that by affiliating themselves with a specific type of partner, their product will be elevated to a desired subcultural audience.
While these kinds of B2B relationships can create value for each partner, the community members and fans who make up the relevant subcultures at play have been fundamentally excluded. Furthermore, the individuals who these experiences are supposedly built for have rarely (if ever) been invited to co-create them.
Today's consumers look for authentic experiences that connect them with others in meaningful ways, and they want products that feel uniquely relevant to their specific interests. Moving forward, branded events and products that fail to directly engage their audiences in the production process will only diminish in cultural relevance.
As an entity, FWB represents a new kind of brand: one where the essence of our organization is directly built by our community's participation. Instead of marketing our membership by affiliating ourselves with existing subcultures, we have used blockchain-based tools to define and grow our own unique subculture—which represents our community, our brand, and our product.
Understanding the value generation that's possible with this kind of co-creation, we've built out a partnership strategy that enables us to work with brands to build similar kinds of authentic subcultural communities, while simultaneously endowing the new community with ownership and participation in the culture they help to create. These engaged communities can be built around products, experiences, events, and/or membership models; what matters is that the brand is able to create something of cultural significance that audiences want to connect with.
"Headless creative direction" in action
We've been able to build our decentralized partnership strategy by activating our distributed network of creative talent. This references both the individuals who can be sourced from within our community (designers, curators, creators, etc) as well as the community at large, whose collective creativity can be channeled through voting-based input. We've often referred to this kind of community-driven production as "headless creative direction," as inspired by Other Internet's Headless Brands piece.
For us, this means using crypto-native frameworks to connect creatives within our DAO with top brands, and to empower them with the resources and tools needed to build new, culturally relevant projects directly with a brand's audiences.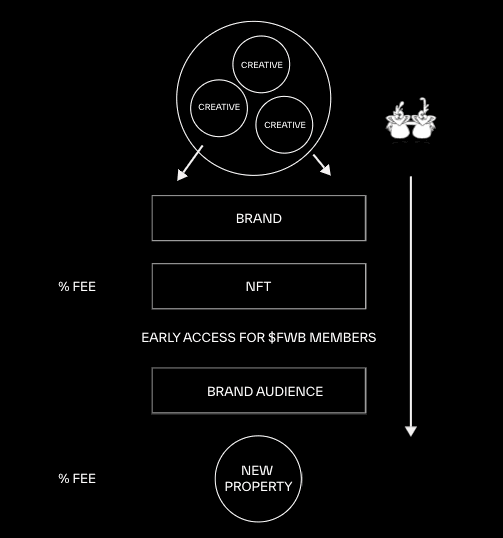 Decentralized partnerships: FWB's blueprint
For decentralized partnerships to work, they need to provide value to the brand, the partnering DAO, and the subcultural community that's being engaged. This is a new way of thinking about partnerships: Incentivizing brand loyalty by incubating a subculture that a brand's fans can directly participate in creating.
Below we've outlined the overarching approach to enacting our decentralized partnership strategy:
FWB negotiates a relationship with an aligned partner. This includes establishing what new property (e.g. product, membership, experience) we will create together, and deciding what percentage of ownership/profit sharing the DAO will receive.

FWB proposes the partnership to our members to vote on. Pending approval, FWB curates creative contributors with relevant expertise to build an alpha version of the new property alongside the partner brand, with participation and input from the wider FWB community.

FWB builds a blockchain layer into the property. This enables the partner's audience to participate in all future co-creation and governance within the new entity. For example, NFTs and on-chain voting give the brand's audience the opportunity to provide input on an event's curation, or a new product's features, etc.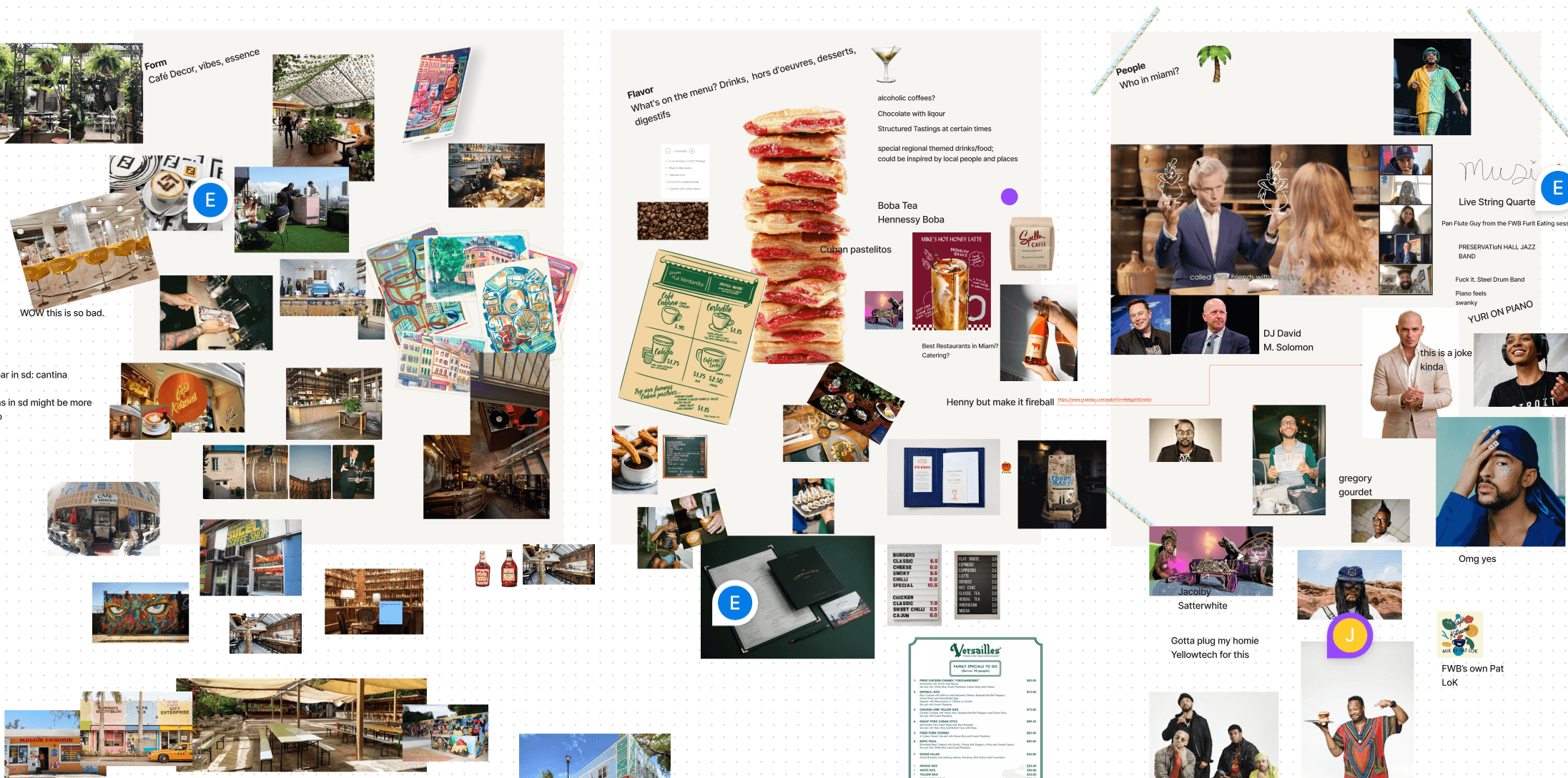 This partnership framework restructures how brands can create new products or experiences for their fans and consumers, tapping into the reality that any audience who participates in shaping something new is far more likely to love, consume, and amplify it.
Our strategy also unlocks a meaningful way for FWB to expand its impact by bundling a network of high-level (and previously siloed) creative talent—without racking up overhead costs. Creating sovereign but meaningful global work opportunities for our members enables us to attract more creatives to FWB, and to the crypto space at large.
To demonstrate our strategy in action, below we're outlining two decentralized partnership case studies: Taika and Hennessy.
Case study 1: "Club Mate, but make it web3"
Our partnership with Taika began with the question, "Wouldn't it be cool if FWB had its own drink?"
At the same time, Taika—a CPG beverage brand founded by FWB members Michael Sharon and Kal Freese—had been looking to expand their product lines. Chats in the Discord eventually got serious and a proposal was spun up to fund the creation of an actual FWB x Taika beverage.
As talks continued, a thesis for executing decentralized partnerships began to emerge.
We planned the following:
We would launch a new product line under the Taika parent brand

Taika would handle production and distribution of the beverage

FWB would provide creative direction on the product design, taste, and overall "feel" of the drink

The FWB treasury would take an 18% profit share on each can sold
Once the responsibilities were outlined and the terms agreed upon, we set off to build in the crypto-native elements that would open the doors for individual ownership and community participation in the building process.
The execution strategy consisted of three phases:
Alpha Phase: Creative Direction & R&D
Tapping into FWB's network of talent, we enlisted FWB member and art director Eric Hu to run creative direction for the look and feel of the can. We simultaneously dove into R&D, running tasting sessions and making iterations to the product based on feedback from over 100 different FWB members around the country.
Beta Phase: NFT Launch & Community Expansion
We then expanded our reach beyond the FWB community, launching a 400-unit NFT collection titled "Mateverse" that allowed the existing Taika audience to join in on the fun. Mateverse holders were invited into a new digital community space and sent a case of maté with two distinct product formulation options. Our teams then conducted an on-chain vote (results here) where NFT holders decided which formulation of the maté would go to market.
Public Launch: Online Sales & Lifetime Discounts for NFT Holders
The maté launched to the public via Taika's established ecommerce channels, and sold out of its initial run in less than a week. It continues to be for sale, and will soon expand to retail. FWB members as well as NFT holders will be able to receive lifetime discounts.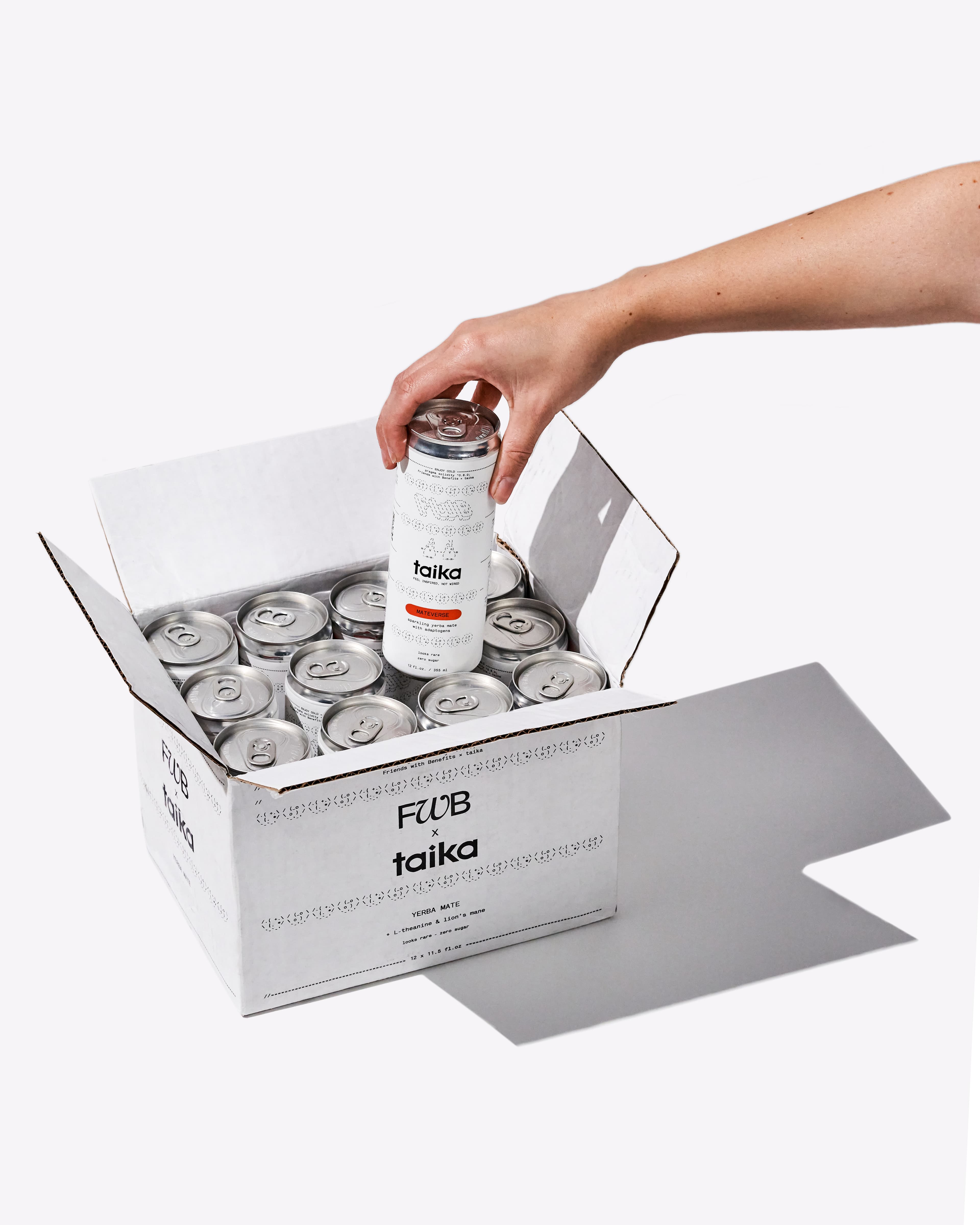 Case study 2: A cognac brand and a DAO walked into a bar…
Intrigued by the potential of our creative network, Hennessy approached FWB with the idea of creating something novel together—leaving it open for us to propose what might make sense.
After ideating with the DAO, we presented the following to Hennessy:
Launch a new cultural membership using an NFT to grant access to an FWB x Hennessy co-produced event series

FWB would curate the creative talent necessary to execute the launch

FWB would also set up the blockchain tooling necessary to invite the Hennessy community into the project

FWB would take a 34% ownership stake in this new co-owned membership property
Hennessy loved the idea, and the resulting partnership is Cafe 11 (named after an 11am tasting ritual performed by the Hennessy master blenders), which will host its inaugural event on 12/1/22 at this year's Art Basel Miami. In addition to granting access to events, the Cafe 11 NFT will also provide members with a path toward ownership, governance, and participation in the creation of future Cafe 11 experiences.
While the development of Cafe 11 is still underway, our execution strategy is as follows:
Alpha Phase: Creative Direction & R&D
Tapping into FWB's network of talent, we recruited a brilliant team with world-class industry expertise to execute the project launch (meet the Cafe 11 squad here). With consistent input from the FWB community, the team developed a brand identity, a complete membership offering, an NFT asset, a minting website (shoutout to Zora for supporting), and an inaugural IRL event.
Beta Phase: NFT Rollout & Community Expansion
This week we are launching the Cafe 11 NFT publicly. By doing so, we are inviting the Hennessy community to buy into the membership as a way to participate in collaboratively building future Hennessy experiences.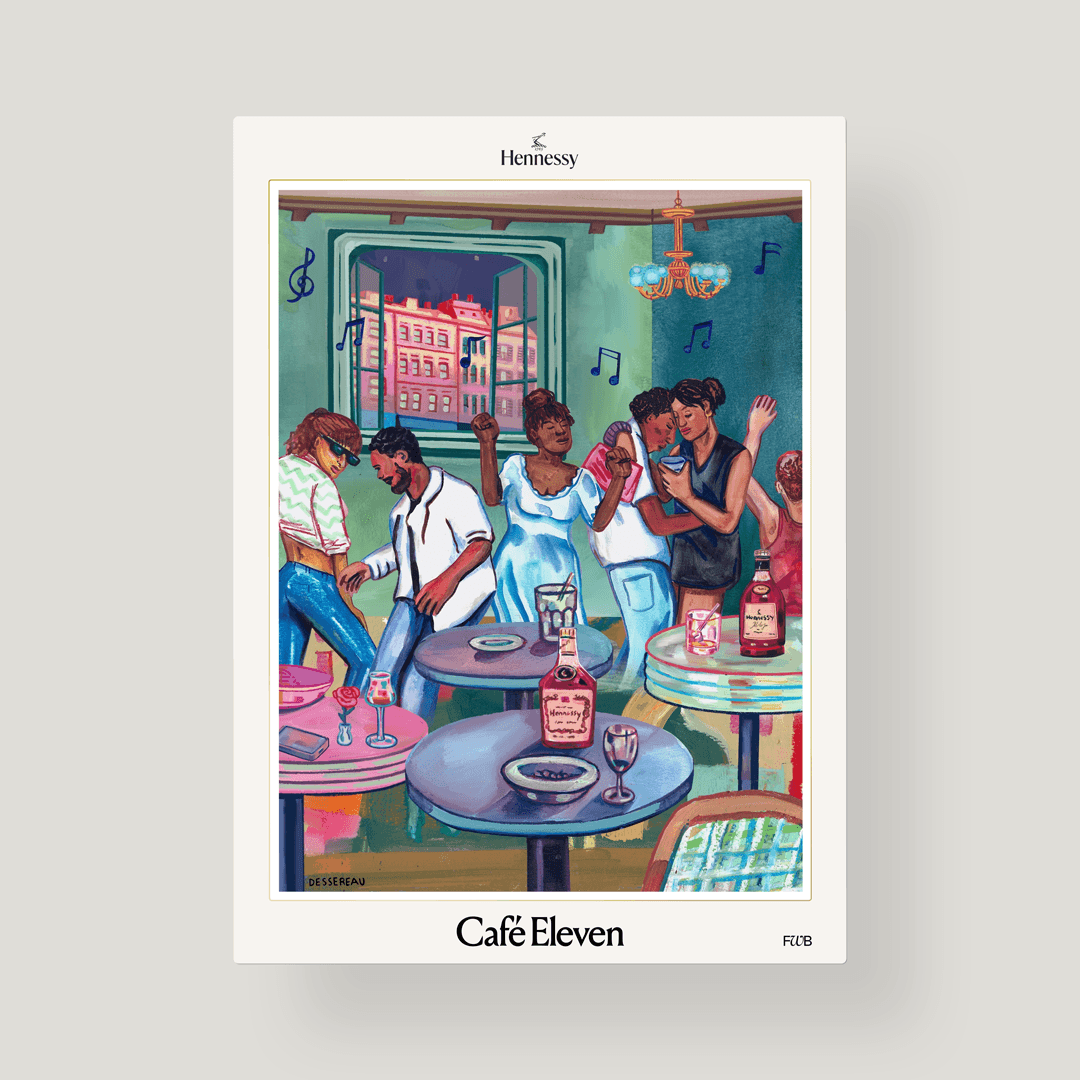 Co-ownership in cultural creation
Our blueprint for building decentralized partnerships relies on the thesis that blockchain-based tooling opens up meaningful ways to source talent, co-create new products and experiences, and ultimately produce an engaged subcultural community that benefits alongside FWB and our partner brands.
Beyond this, FWB is excited about decentralized partnerships because they present a meaningful way to advance our mission of building a better internet where communities thrive, creativity is valued, and where the future can be collaboratively built.
As we reflect on our first two large-scale decentralized partnerships, we're eager to hear how other DAOs are approaching partnerships. Additionally, we welcome brands to reach out if they are interested in building with us. You can send us a note at collaborations@fwb.help.
Thank you to the FWB core team who helped shape this strategy, and to every contributor who has helped build and execute it. Special shoutout to Joey Rubin who was a critical to getting Cafe 11 off the ground. Thank you also to the partners who have taken the leap of faith to experiment alongside us. Much more to come.